Free shipping for domestic orders over €250 (Italy), over €700 rest of the world.
DESIGN PROJECTS
Baldi Home Jewels
2008-2020
object design / creative direction

A collaboration defined by the creation of unique objects of exceptional value and innovative conception. Semi-precious stones stand as a hallmark of Luca Bojola's design, encapsulating an aesthetic that transcends styles and pushes the boundaries of imagination. From designing individual pieces to crafting bespoke residential and commercial interiors.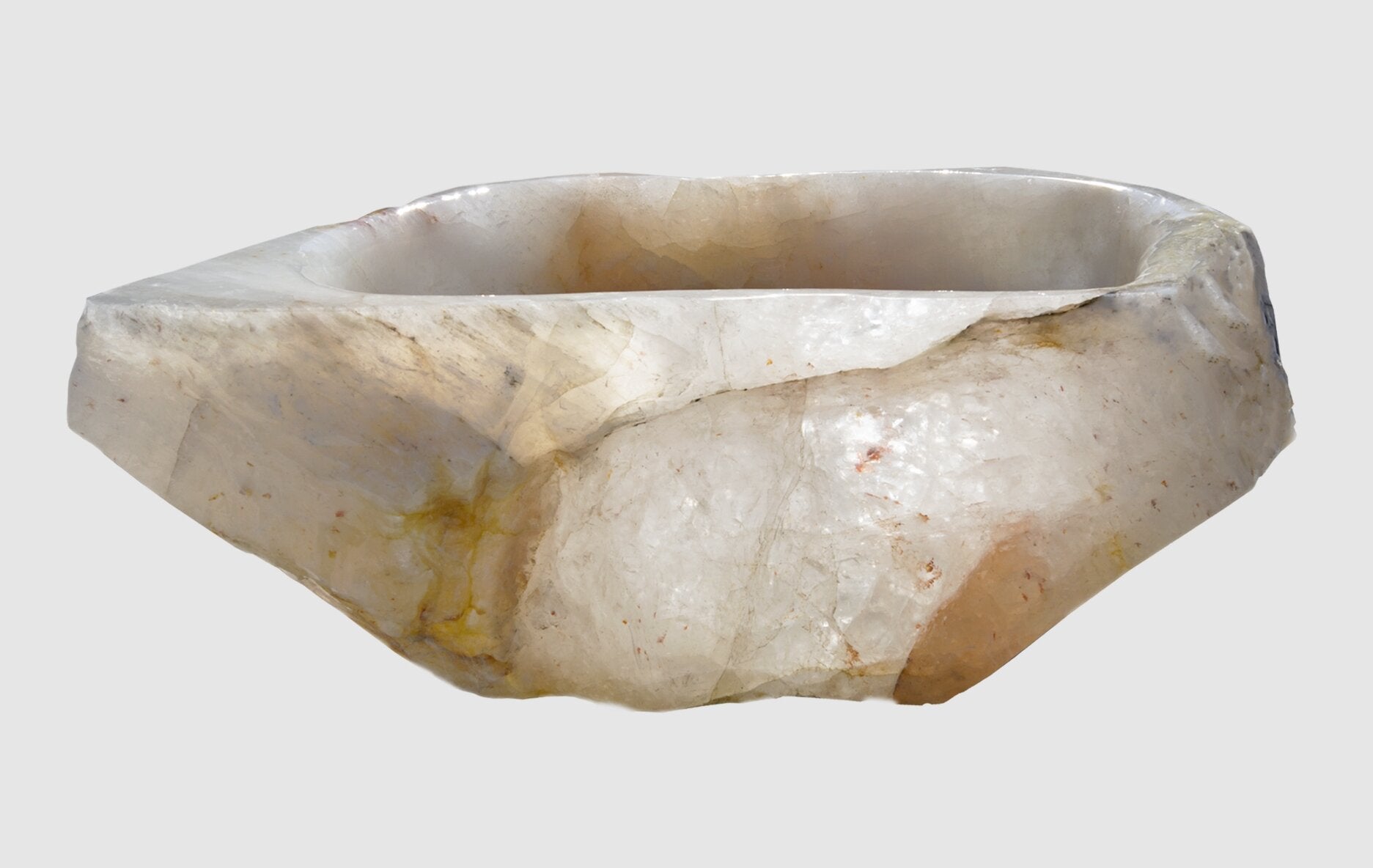 The Semi Precious Tubs Collection
A unique luxury series of bath tubs, created by meticulously carving single blocks of marble and semi-precious stones.
An exploration of both visual and tactile dimensions in their purest material form. Each custom piece has been thoughtfully designed by Studio Bojola, in partnership with Baldi Home Jewels, for exclusive private residences worldwide.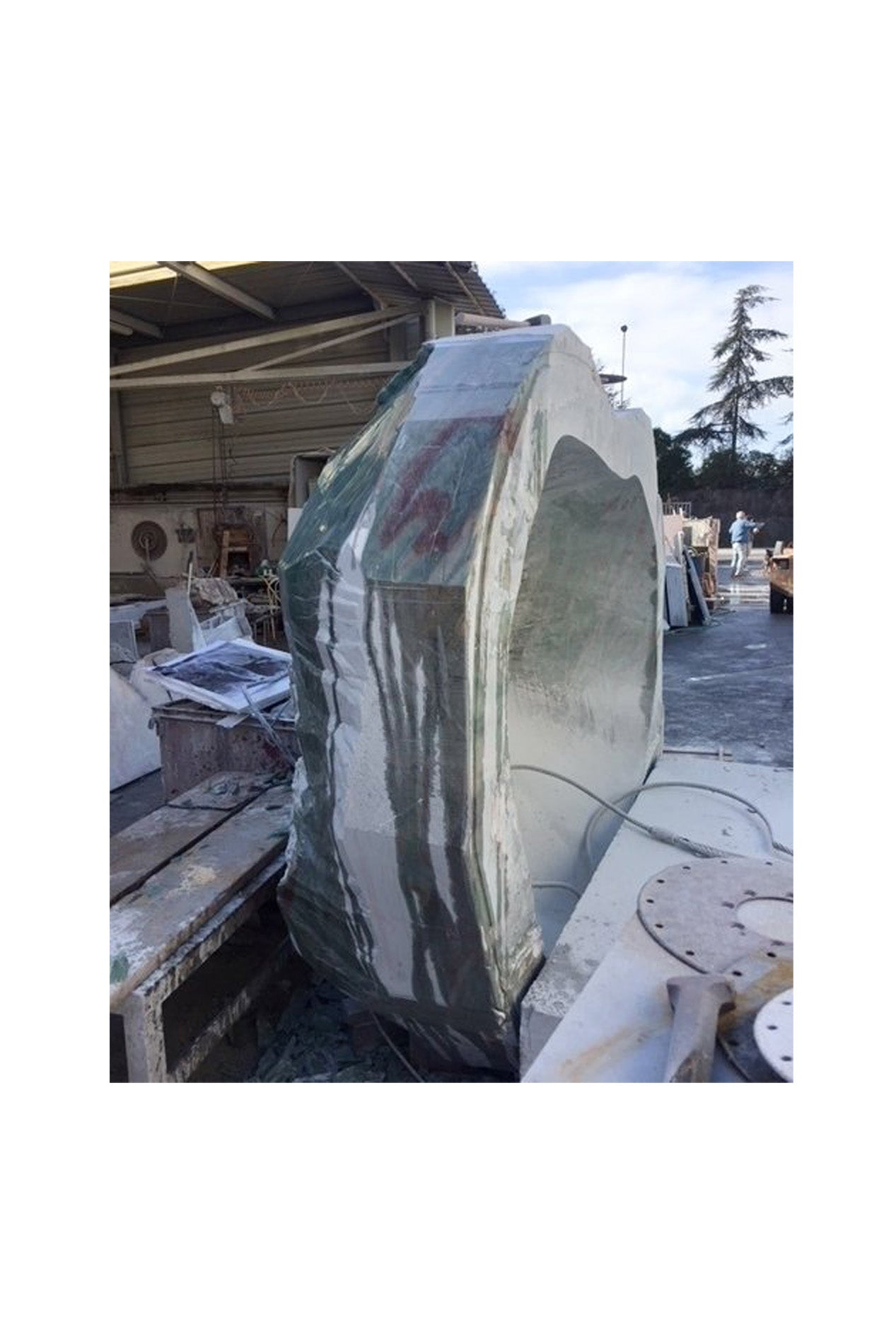 Exploring beneath and above the earth's surface, each tub provides a comprehensive perspective on semi-precious stones as a material. During ancient times, rock crystal was revered as the embodiment of the earth's essence, representing the most powerful force of Nature. Every design comes to life gradually, evolving to suit the unique characteristics unveiled by each block of material during the project's creation.
Deposits of rock crystal were considered sacred grounds, often referred to as the domain of gods.
The distinctive attributes of rock crystal stem from its emotional and historical significance,
rooted in religious beliefs and its therapeutic properties that span millions of years.
A MIRRORED SKYLINE, THE ROCK CRYSTAL BASIN
Lapis lazuli, rock crystal, and metal. A contrast that enhances the purity of the stone. Presented at the Salone del Mobile 2019.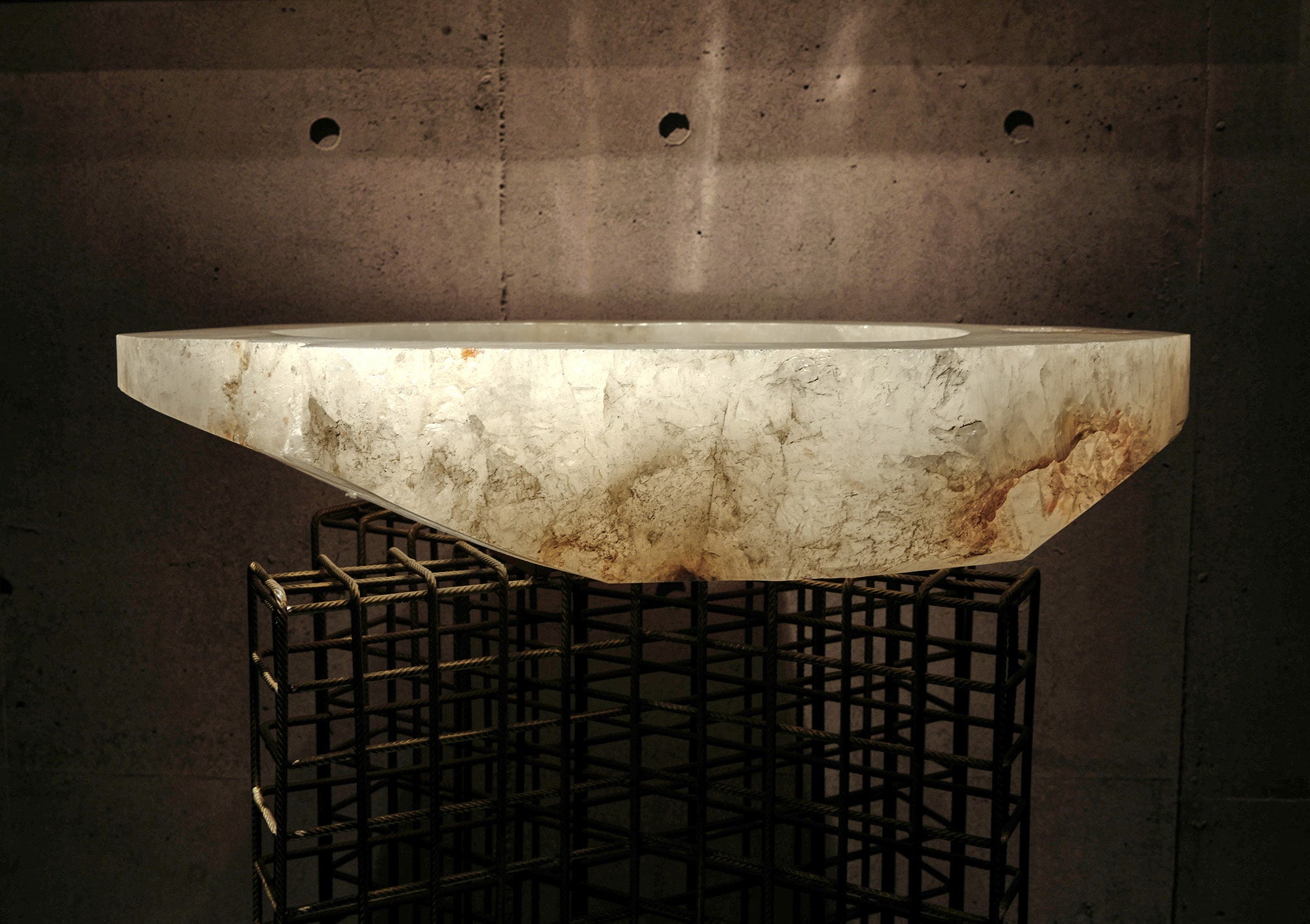 the Shen Stool
The flawless design of the Shen ring, without a beginning or end, transformed this amulet into a symbol of eternity, with its circular shape associating it with the Sun's disc. Its most prevalent interpretation depicts it as a ring of power.
Crafted from rock crystal and bronze, it was showcased at the Salone del Mobile 2019.